Episode 17 – Your Financial House
Episode 17 – Your Financial House
For today's episode, we talk about the importance of creating a financial plan for your retirement. Rather than using industry terms, let's build a financial home from the ground up. Every home needs a blueprint, foundation, walls, and a roof, and so do financial plans. Tune in to learn about the strategy phase, how to plan your financial home to suit your needs, and what to do if you have to remodel. It's time to start talking about finances because your future depends on it.
IN THIS EPISODE:
[04:29] You should start planning your retirement with the end in mind and here's why.
[06:14] Why it's important to make a strategy for your retirement needs.
[08:52] Tom builds a financial home and explains each element in financial terms.
[18:50] Here are a few things you need to look at while in the strategy phase of your financial planning.
KEY TAKEAWAYS:
It's important to talk about finances for retirement because it's your future.
Everyone's financial homes look different.
You may have to remodel your financial home every now and again to keep it working for your lifestyle and needs.
Designing a home is more than just planning it out and coming up with a blueprint. Ultimately, you need to start your design with an idea in mind of what you want it to look like when it's finished. The same can be said about a financial plan.
LINKS MENTIONED:
DISCLOSURE:
Three Bridges Financial Group is an independent financial services firm that utilizes a variety of investment and insurance products. Investment advisory services offered only by duly registered individuals through AE Wealth Management, LLC (AEWM). AEWM and Three Bridges Financial Group are not affiliated companies. Investing involves risk, including the potential loss of principal. Any references to protection, safety or lifetime income, generally refer to fixed insurance products, never securities or investments. Insurance guarantees are backed by the financial strength and claims paying abilities of the issuing carrier. This podcast is intended for informational purposes only. It is not intended to be used as the sole basis for financial decisions, nor should it be construed as advice designed to meet the particular needs of an individual's situation. Three Bridges Financial Group is not permitted to offer and no statement made during this show shall constitute tax or legal advice. Our firm is not affiliated with or endorsed by the U.S. Government or any governmental agency. The information and opinions contained herein provided by third parties have been obtained from sources believed to be reliable, but accuracy and completeness cannot be guaranteed by Three Bridges Financial Group.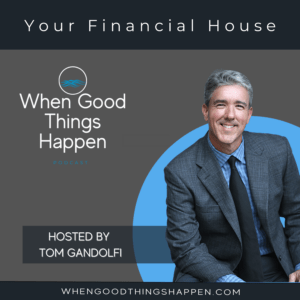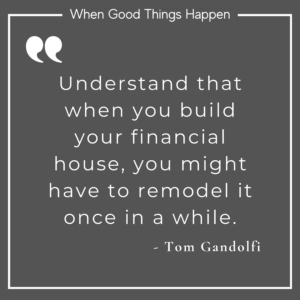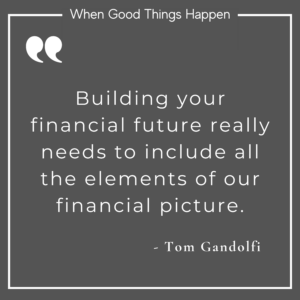 Listen on: