Get started in 3 easy steps:

Schedule a meeting to sit down with one of our advisors and begin planning what your ideal retirement looks like.

Using the Bridge to Retirement Plan, we'll examine your current financial situation, determine your retirement needs, and discuss the next steps to preserve and grow your life savings.

Receive a custom strategy to help you reach your financial goals and prosper throughout retirement.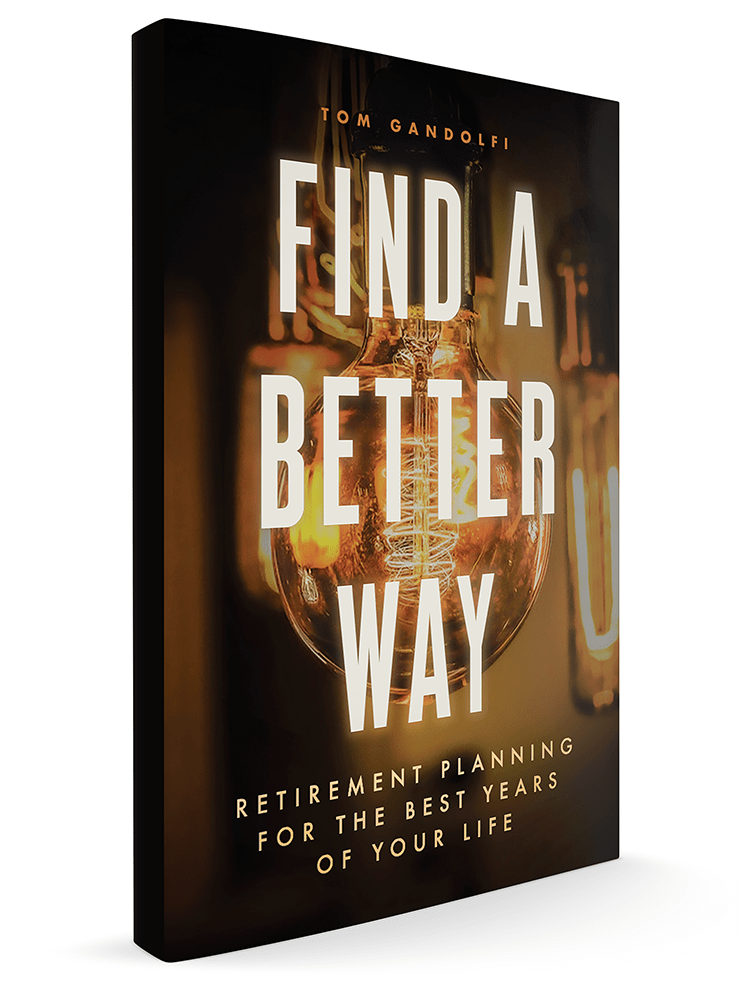 Get your copy!
Find a Better Way: Retirement Planning for the Best Years of Your Life
Using jargon-free language, longtime financial advisor Tom Gandolfi outlines what to look for — and what to avoid — in your retirement strategy.
By submitting your contact information, you consent to be contacted regarding retirement income strategies that utilize investments and insurance products.
Attend a Live Event
Attend one of our informational events to learn more about retirement income strategies, wealth management and more.
Sorry, we couldn't find any posts. Please try a different search.
Get to Know Our Team
Discover how we help individuals and families achieve their ideal retirements.